The House was built after the great earthquake of 1644 that devastated the region and ruined the premises of the castle.
It was built by the Orduña Family, a family of Basque origin who had arrived in El Castell de Guadalest as trusted people of the Cardona, Admirals of Aragon.
D. Sancho de Cardona received in 1542 the title of Marquis de Guadalest. The Orduña was at the service of the marquises as warden of the fortress and governors of their states.
The house was burned and sacked during the War of Succession (1708). In 1756, Mr Pedro Antonio Buenaventura de Orduña y García entered the Military Order of Santiago, thus obtaining access to the noble estate.
Direction:
C / Church, 2
Phone:
965,885,393
Email:
Opening Hours:
High Season 10h-20h, Medium 10h-20h, Winter 10h to 18: 00h
Thematic:
Noble house with kitchen, dining room, rooms, library, etc. Exposition halls. Access to the castle of San José.


Belén Museum and Dollhouses
Museum attached to a natural rock that houses the artistic work of Antonio Marco, consisting of dollhouses, an ecological nativity scene and antique toys.
Direction:
C / The virgin, 2
Phone:
965,885,323
Web page:
Email:
Opening Hours:
Summer 10: 00h-21.00h Winter 10.00h-18.00h
Thematic:
Bethlehem, dollhouses, antique toys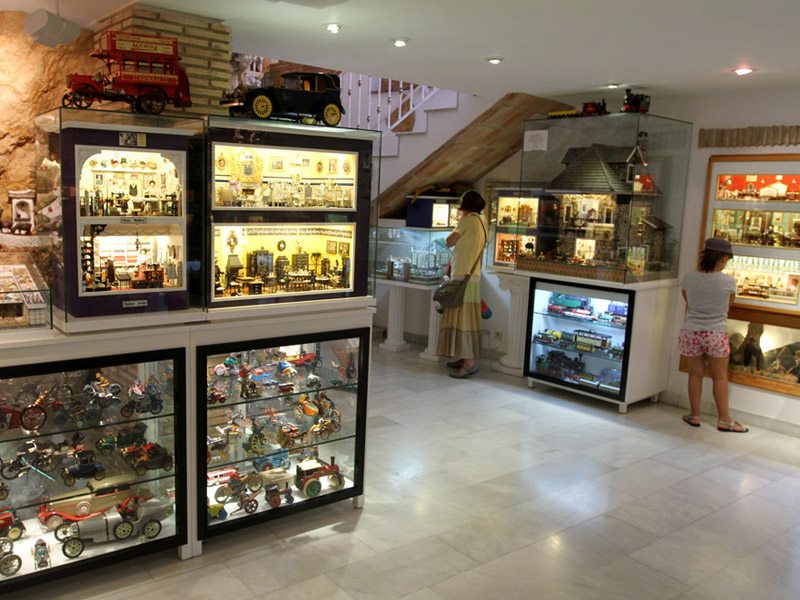 Guadalest Valley Historical Vehicles Collection Museum
Collection composed of about 140 motorcycles and several microcars, in perfect condition and original, from the 20s to the 70s, the visitor will take a trip through time.
The museum is located in a room of 500 m2 and its architectural beauty leaves many visitors in awe. Apart from motorcycles and cars, the museum is decorated with a series of ancient objects such as sewing machines, typewriters, coffee makers, telephones, radios adding more history to an already historical room.
Direction:
Crta. Callosa-Guadalest Km. 7
Phone:
965.882.197, 617017799, 677655796.
Web page:
Guadalest Valley Historical Vehicles Museum
Opening Hours:
Summer 10.30h-20h, winter 10.30h- 19.30h. Except Saturdays